Damn, can you believe it's been 10 years since SIN began!? It all began from a Britney Spears fan site "Uh Like That!" in 2003, which transformed into a Pop Music Blog in 2006 and spawned off into "Spill It Now" in 2007. We have had our ups and downs and now we are off to an amazing rebirth!
Overall we've had some huge successes: over 27,535 active members, 302,536 topics and 4,946,349 posts! Plus around 2,000,000 page views a month on average! This isn't possible without you, and your participation! Thank you!!

Here's to 10 more years and beyond! Love you guys!



---
Updated: Bonus trip down memory lane. Take a look back at SIN from the beginning!
First ever teaser posted October 2007 before opening…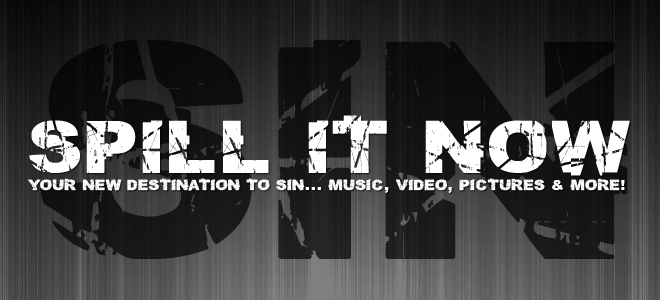 Grand-opening week 2007… First official logo that wasn't used too long! (Version 1.0)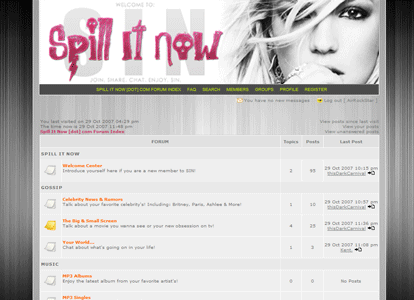 Updated official logo before the end of 2007 which we kept until 2016!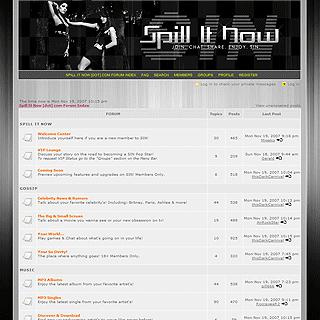 Added "Marketplace", "Hot Topics" & more around 2010! (Version 2.0)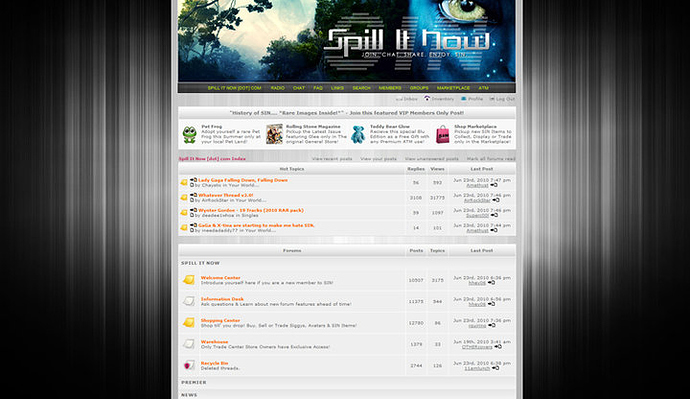 Updated section icons, defined colors and more around 2013 and kept adding enhancements until the code was obsolete.
Late 2016 we made our biggest code change ever to bring the site up-to-date, which was too overwhelming and later scrapped… (Version 3.0)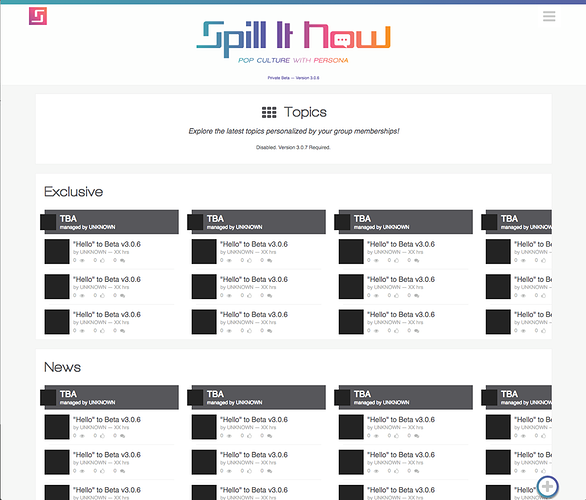 Now here we are today, back to the basics and all up-to-date feature-wise with the best SIN ever! (Version 4.0)